Bye Bye Kaliyuga song
Ciao! My name is Andrea Bianetti. I started practicing TM in 1978 in Florence, Italy, my hometown. I became a teacher in 1986 and have worked full time for the TM Movement ever since. In addition to teaching TM, I've conducted several TTC courses at the TM Academy on Lake Como. I've also been a faculty member of Maharishi Open University and have translated and filmed almost 200 lessons for several courses including Total Knowledge, Perfect Man 1 & 2. I'm currently the National Director for Italy, and teach TM in Florence. I have created this web page to make available the song Bye Bye Kaliyuga that I wrote in 2005 following Maharishi's request to have such a song.
This is the video of the song played during the Guru Purnima Celebration July 2018 Vlodrop
Click below to listen and download the complete version of the song
Listen to the song

I would like to create a permanent TM Centre in Florence. If you are inspired by the song and wish to make a donation to help set up our TM Centre, please click below.

Contact: byebyekaliyuga@gmail.com
How the song came into being
Writing the song Bye Bye Kaliyuga was a very special experience for me. In April 2005 I was attending my TM teacher recertification course in Spain. One evening at the end of the meeting, Maharishi said something like "We should have a song to say bye bye to kaliyuga."
As the meeting ended, enthusiasm in the room swelled and everyone wanted to write a song for Maharishi! So I went to my room and while lying on my bed I thought, "maybe I should write down some lyrics for the song". So I took out my notebook and began to write down a few sentences, trying to match them to a melody I had written some time before. I kept writing things down, then mostly editing what I had written, and then rewriting it. And gradually as time went on, I realized that something special was happening, and I couldn't stop thinking about the song. At one point around 3 a.m., I said to myself "that's enough; I should stop and go to sleep," so I laid down trying to sleep but I couldn't; the song was spinning in my head. So I sat up again on the bed and continued trying to write down lyrics until 5 a.m. At that point, I had a couple of pages full of scribbles and crossed-out lines, and a few lyrics here and there. But it was on those messy pages a few hours later when I woke up that the song began to come into its own.
Back in Florence, I made a homemade recording of the song and brought it to the big Guru Purnima Celebration in Vlodrop, Holland in 2005. Once I played the song, now officially called "Bye Bye Kaliyuga," it quickly became very popular.
Recently I taught TM to a popular Italian musician who has written several hit songs in Italy and abroad. He offered advice and the use of his recording studio to produce a much more professional version of the song.
Bye Bye Kaliyuga
From the endless corridor of time
A new age is dawning on Earth
A new time for all mankind
A new time of peace is rising
The long night is over
Let's rejoice together
Of Heaven descending on Earth
A new Spring is blooming
Sat Yuga is dawning
A gift of Maharishi to the world
A gift of Maharishi to the world
Bye Bye Kaliyuga Bye Bye
A new sun is rising and darkness is fading
Bye Bye Kaliyuga Bye Bye
The Winter is ending a new Spring is springing
Welcome Sat Yuga Welcome
The light of the Divine for all of mankind
Welcome Sat Yuga Welcome
When even angels will descend on Earth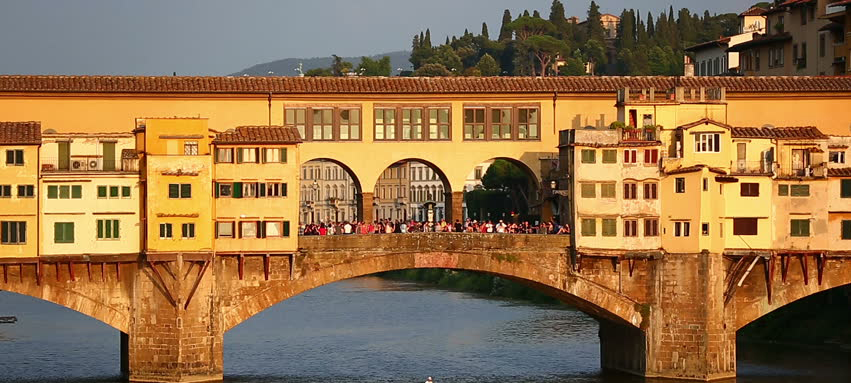 From the depth of the ocean of life
A new wave is reaching our shore
A new breeze is blowing from the sea
And the white bird is back with the dawn
The long night is over
Let's rejoice together
Of Heaven descending on Earth
A new Spring is blooming
Sat Yuga is dawning
A gift of Maharishi to the world
A gift of Maharishi to the world
Bye Bye Kaliyuga Bye Bye
A new sun is rising and darkness is fading
Bye Bye Kaliyuga Bye Bye
The Winter is ending a new Spring is springing
Welcome Sat Yuga Welcome
The light of the Divine for all of mankind
Welcome Sat Yuga Welcome
When even angels will descend on Earth
Bye Bye Kaliyuga Bye Bye
A new sun is rising and darkness is fading
Bye Bye Kaliyuga Bye Bye
The Winter is ending a new Spring is springing
Welcome Sat Yuga Welcome
The light of the Divine for all of mankind
Welcome Sat Yuga Welcome
And for this we say
Jai Guru Dev
Ram Charit Manas (Uttar Kand, 20.1.4)
In the whole of Ram's realm there was no one who suffered from bodily pain or ill fortune.
Every man loved his neighbour, contented with the state of life to which he had been born.
The four pillars of religion were established throughout the world and no one even dreamt of sin.
There was no premature death nor suffering of any kind, no one was in poverty or in sorrow
and everyone enjoyed all the blessedness of highest heaven.
The trees in the forest blossomed and bore fruit throughout the year; the elephant and the lion lived together as friends,
birds sang and beasts wandered fearlessly through the forest making merry all the time.
Cool mild and fragrant blew the breezes and bees made a pleasant humming even as they moved about laden with honey.
Creepers and trees dropped honey to those who asked for it; cows yielded milk to one's heart content.
The earth was ever rich in crops. Every river flowed with fair water, cool, transparent, refreshing and delicious to taste.
The ocean kept within their bounds and cast forth jewels on the shore for men to gather.
All the ponds were thick with lotuses and all the cardinal directions enjoyed perfect happiness.
The moon flooded the earth with her radiance;
the sun gave as much heat as was necessary and the clouds poured forth showers for the mere asking.
Welcome back Sat Yuga
Credits for the song:
Produced and arrangements:
Fabio Pianigiani Naradamunidas
Sound Engineer:
Senio Corbini
Recorded, mixed, edited and mastered at:
NaradaStudio
Sovicille (Si) Italy
Background vocal:
Benedetta Giuggioli